Prospective Students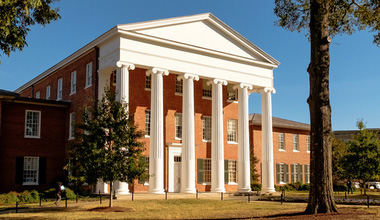 What does the University of Mississippi offer you? A campus recognized as one of the nation's most beautiful set in a city known for its literary and music culture. A top-tier education at an affordable price. Faculty and staff who support students and push them to achieve. And that's just the beginning. Whether you are starting your search or ready to apply, we can help. Explore how Ole Miss can help you reach your potential in life. And whenever you're ready, schedule a Campus Tour.
Undergraduate Majors
Choosing an undergraduate major can be difficult, especially when there are so many to pick from. Use our new undergraduate programs listing to see how your interests line up with our majors.