Home

Introduction

Churches

History

Businesses

Arts & Crafts

Organizations

Education
Rogers Family
Continued, page two
"He served as the clerk for the Tallahatchie-Oxford Missionary Baptist District Association. He said that he wasn't a preacher for long. He lived with the Pearson family for 13 years. He died and was buried in Yellow Leaf Cemetery.

Five generations of Will McDuff Rogers and Katie Oliver Rogers consist of eight children: Ollie, Hollie, Callie, Eddie, Edric, Sultan, William, and Alma. One child died an infant."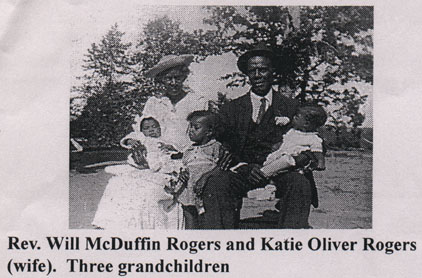 Date and photographer unknown.