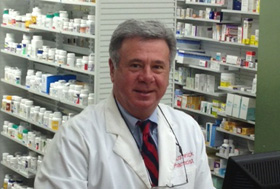 Bob Lomenick
After developing Tyson's RightWay Meds, Bob Lomenick (BSPh 77) has seen 100 percent of his patients enrolled in the service adhere to their medication regimens. Lomenick, owner of Tyson Drug Co. in Holly Springs, is sharing the service with other independent community pharmacists across the country, and Pharmacy Development Services Inc. has recognized his efforts by naming him its 2013 Entrepreneur of the Year.
Read more...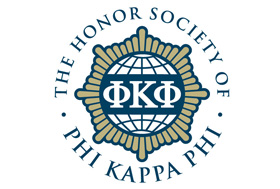 Phi Kappa Phi is the nation's most selective honor society for all academic disciplines.
Seven pharmacy students, as well as the School of Pharmacy's dean, David D. Allen, were initiated April 11 into the University of Mississippi chapter of the Phi Kappa Phi honor society. Phi Kappa Phi is the nation's oldest, largest and most selective honor society for all academic disciplines.
Read more...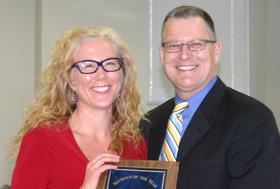 David J. McCaffrey presents a plaque to Tina Brock as a memento of her honor.
Tina Penick Brock (BA 90, BSPh 90, MS 92), associate dean of teaching and learning at the University of California-San Francisco School of Pharmacy, was named the Department of Pharmacy Administration's 2013 Distinguished Alumna of the Year. She was honored, in part, for her leadership in national pharmacy organizations.
Read more...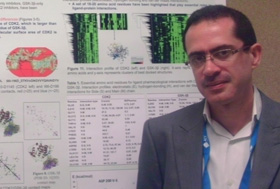 Khaled Elokely
Doctoral student Khaled Elokely was selected third runner-up in a competition sponsored by the American Chemical Society and presented his winning project at the society's spring meeting in New Orleans. The competition involved creating tutorials for education and discovering drugs to treat diseases neglected by pharmaceutical companies.
Read more...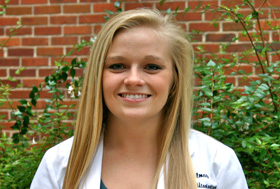 Lacey Gilmore
Although she loves the school and its faculty, Lacey Gilmore's favorite part of attending pharmacy school at Ole Miss is being around the students. Her fondness for her peers must be mutual since she was elected student body president-elect last fall. As president in 2013-14, she wants to increase communication and continuity among her peers on the Oxford and Jackson campuses.
Read more...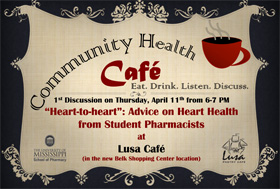 This poster for the inaugural Community Health Café was posted at numerous campus and Oxford locations.
Emily Carrell, a second-year professional student, created the Community Health Café, a monthly discussion on health issues that takes place at Oxford's Lusa Café. Carrell hopes the discussions will enable community members to learn and ask questions about their health issues, so they can take charge of their health.
Read more...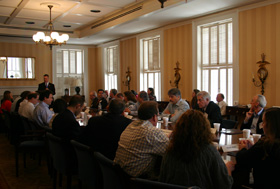 Dean David D. Allen leads discussion at the first meeting of the pharmacy school's Board of Visitors.
The School of Pharmacy Board of Visitors met April 10 and discussed the school's "differential advantage," what makes the school unique and how it prepares graduates to compete in today's workplace. Made up of more than 50 pharmacy professionals from around the nation, plus two students from each pharmacy class, the board's mission is to provide input and feedback on the school's programs.
Read more...
Pharmacy Matters, Family Matters: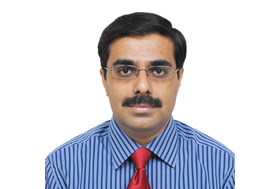 S. Narasimha Murthy's books are circulating
around the globe.
S. Narasimha Murthy is taking pharmaceutical research to new heights. Since joining the Ole Miss School of Pharmacy faculty six years ago, he has published 40 research papers and two books about delivering drugs through the skin, fingernails or toenails, and nasal passages. His work is bringing him, and the pharmacy school, international attention.
Read more...
Alumni Calendar of Events
April 30 – Ronald F. Borne Distinguished Lecture, Oxford, Thad Cochran Research Center, Room 1000, 11 a.m.

May 2-5 – Magnolia State Pharmaceutical Society Annual Meeting, Biloxi

May 10 – Doctoral Hooding Ceremony, Oxford, Gertrude C. Ford Center for the Performing Arts, 7:30 p.m.

May 11 – Commencement, Oxford, Indoor Practice Facility, 2:30 p.m.

May 16 – Mississippi Board of Pharmacy Meeting, Madison, Hilton Garden Inn, 9 a.m.