Pharmacy faculty excels in 2015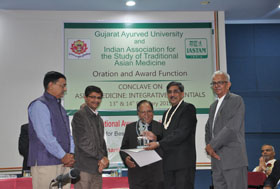 he new year is off to an outstanding start at the University of Mississippi School of Pharmacy. In light of this beginning, Pharmacy Matters' January edition is taking a look back at some of the many accomplishments of the school's faculty during 2015.
"Our faculty members are changing the face of pharmacy through service and research," said David D. Allen, the school's dean. "These are just a few examples of the amazing things they have accomplished in the previous year. I'm honored to work with these stellar individuals."
As the inaugural recipient, Ikhlas Khan was presented with the Indian Association for the Study of Traditional Asian Medicine's Zandu International Award for Excellence in the Field of Ayurvedic and/or Natural Products in February.
Khan serves as associate director of the National Center for Natural Products Research and professor of pharmacognosy. Ayurveda is an alternative system of medicine that originated in India.
"I was very proud to receive this award from India, the land of Ayurveda," Khan said. "Recognition of such high standard on behalf of a brand like Zandu will be highly helpful in paving a broader horizon for further research in natural products and medicinal plants."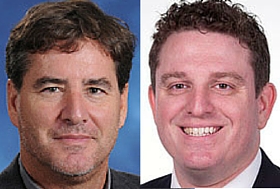 Some may not know that the National Institute for Undersea Science and Technology is headquartered at UM. Marc Slattery, professor in the Department of BioMolecular Sciences, was named director of the institute.
NIUST, which has been based at UM since its establishment in 2002, is a joint effort between Ole Miss and the University of Southern Mississippi in partnership with the National Oceanic and Atmospheric Administration. Slattery said NIUST's overall goal is "to develop and apply new bio- and engineered technologies to critical issues in ocean research and resource management."
Following a decade of involvement with the American College of Clinical Pharmacy, Daniel Riche, associate professor of pharmacy practice, was designated a fellow of the organization in October.
Fellowship in the ACCP recognizes excellence in the practice and science of clinical pharmacy.
Riche said that he feels honored to have been nominated.
"This is a humbling experience, and the most important aspect to me is that I now belong to an amazing group of pharmacists that I have looked up to my entire career," he said.
Meagen Rosenthal, assistant professor of pharmacy administration, was notified in December that she received a 2015-16 American Association of Colleges of Pharmacy New Investigator Award.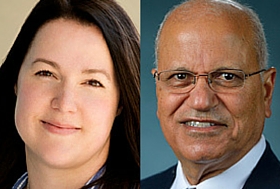 Rosenthal's proposal, "The Professional Culture of Pharmacy and the Provision of MTM Services," was approved for funding through AACP after a competitive review process.
"I am very excited about this award and the opportunity it will provide for me to complete the proposed project," Rosenthal said. "I am also deeply honored to follow such a distinguished line of past awardees, many of which are on faculty here in the School of Pharmacy."
Mahmoud ElSohly, research professor in the Research Institute of Pharmaceutical Sciences and professor of pharmaceutics, received an award from the International Association for Cannabinoid Medicines.
The award was presented to ElSohly in September for "major contributions to the reintroduction of cannabis as a medicine."
ElSohly is director of UM's Marijuana Project, which is funded by the National Institute on Drug Abuse.