Two students selected for rotation in D.C.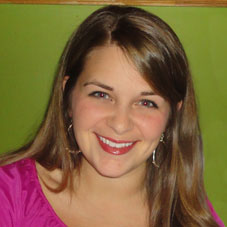 wo of six students selected to work at the American Association of Colleges of Pharmacy's headquarters in the nation's capital this fall are from the University of Mississippi School of Pharmacy.
Robin Parker and John Michael Segars, both enrolled in the third year of the professional pharmacy program at Ole Miss, were selected from applicants across the country and are looking forward to acquiring association management experience.
"I hope to learn about big-scale organization management, [its] potential advocacy opportunities and the impact that it has on the realm of pharmacy," said Parker, a Dyersburg, Tenn., native. "In addition, I am looking forward to living in Washington, D.C., for awhile."
"There are a myriad of things that I can take away from this opportunity, but primarily I want to learn more about academic pharmacy," said Segars, who hails from Saltillo. "I want to learn more about communication techniques, academic standards, how to get a job with a given school and staff retention at various pharmacy schools.
"I also want to know more about the goals that AACP has for the future of pharmacy and how I can potentially be a part of that to promote our field."
Upon learning she had been selected for the AACP rotation, Parker said, "I was beyond excited, and I feel so privileged to have the opportunity to take part in this experience. I also feel responsible to represent Ole Miss well."
"I think at first my mind went blank, and then when it hit me, I felt pure joy," Segars said. "I think there are times in our lives when we need something to stimulate us. For me, the D.C. rotation has given me a whole new realm of pharmacy to be passionate about."
"Robin and John Michael both have so much passion for the profession and for the Ole Miss School of Pharmacy," said T. Kristopher Harrell, director of professional experience programs and associate professor of pharmacy practice. "I am extremely proud of them and have no doubt they will represent us well."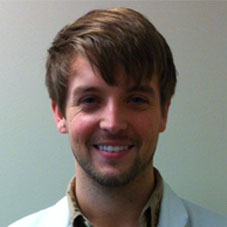 All students enrolled in UM's professional pharmacy program practice what they learn in their classrooms and laboratories by working with patients under the supervision of a faculty member or licensed pharmacist.
"These practical experiences enable our students to hone their therapeutics skills in community pharmacy and specialties ranging from ambulatory care, cardiology and critical care to oncology, pediatrics, psychiatry and even veterinary medicine," said Marvin C. Wilson, associate dean for academic and student life. "But it is unusual for our students to have an opportunity to hone their skills in association management. We are thrilled that two of our students have been selected for this competitive rotation."
Parker and Segars are already certified in such areas as medication therapy management, basic life support and immunizations and are members of student chapters of the American Society of Health-Systems Pharmacy, Phi Lambda Sigma, National Pharmaceutical Association and other professional pharmacy associations.
Parker is the pharmacy school's representative on the UM Medical Center's associated student body and interprofessionalism committee. She also was a chapter delegate to the American Pharmacists Association annual meeting last year and often discusses pharmacy school and the profession with Jackson-area high school students. She has participated in several health fairs, raised money for breast cancer awareness and collected donations for the Gardner-Simmons Home in Tupelo and Domestic Violence Project in Oxford.
"Obviously, the School of Pharmacy faculty and staff have played an integral role in my professional development," Parker said. "Without their communication of opportunities and resources, like the AACP rotation in Washington, D.C., I would have no idea of such opportunities."
Segars is vice president of his pharmacy class, served as a smoking cessation counselor for Ole Miss students and helps pharmacy school personnel interview applicants for its early-entry and regular-entry admissions programs. In his mother's honor, he directed a 36-person team in 2010 that raised nearly $4,000 in a single day for breast cancer research.
"So many pharmacists, peers and teachers have influenced me over the years," he said. "My first employer at Kroger in Tupelo, Ginger Miller, taught me the ropes of pharmacy as a high school student and led me to the career in the first place."
Parker has high praise for Harrell.
"Dr. Harrell is an exceptional role model in that he helps all students decide what they want to do with their futures and has helped me see different possibilities," Segars said. "But the most positive influence on me has been my mother. She is a cancer survivor and has a 'never-give-up' mentality. She has taught me to always strive to do my best even when things are difficult."
Segars and Parker both completed their pre-pharmacy course work at Ole Miss before entering the professional pharmacy program. They chose to do so because of its early-entry program, which enables students to apply for admission to UM's pharmacy school during their senior year of high school, rather than the third year of their pre-pharmacy curriculum.
"Ole Miss has always felt like home and seemed like a natural choice," Parker said. "Acceptance into the early-entry program simply solidified my decision."
Both students are undecided about just what type of pharmacy they want to practice when they graduate in May 2013. While Parker sees herself applying for residency programs in the coming year, Segars sees himself pursuing something in academia and ambulatory care pharmacy.
"I am pulled toward teaching because my mother is a teacher, but I also have a great love of helping patients," Segars said. "Hopefully, I can find a niche in the ambulatory care setting and use my personality to not only help patients but also teach upcoming pharmacists."
Founded in 1900, AACP represents the interests of pharmacy education and educators at the country's 124 accredited colleges and schools of pharmacy. Its members include more than 6,000 faculty and 60,000 students.