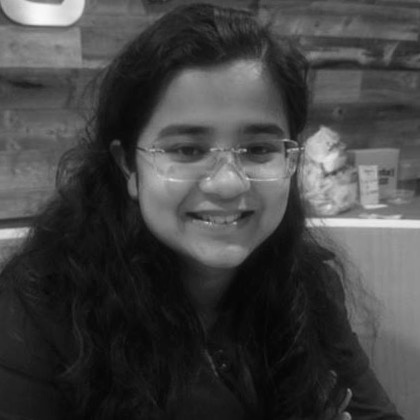 Suchitra Mitra
Suchitra is an international Ph.D. student. She is excited to work on the Cu project.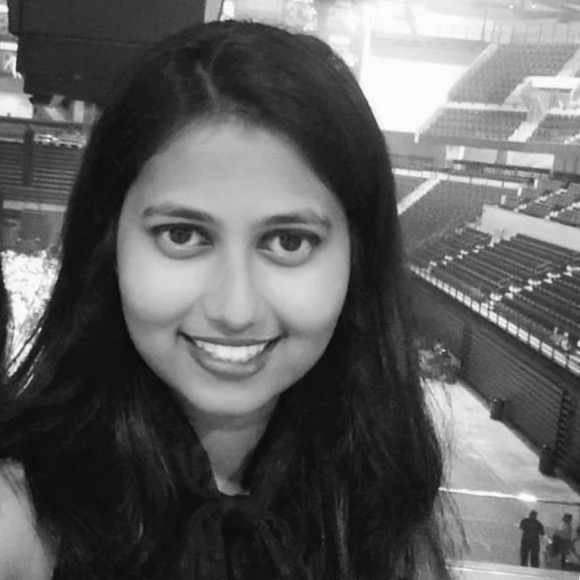 Pallavi Prasad
Pallavi is the "BioLogical" component of the lab. She is big time foodie, has been bitten by the travel bug (and loves to explore new places), and is excited to be the protein engineer in lab. She will work on designing peptide inhibitors against Alzheimer's.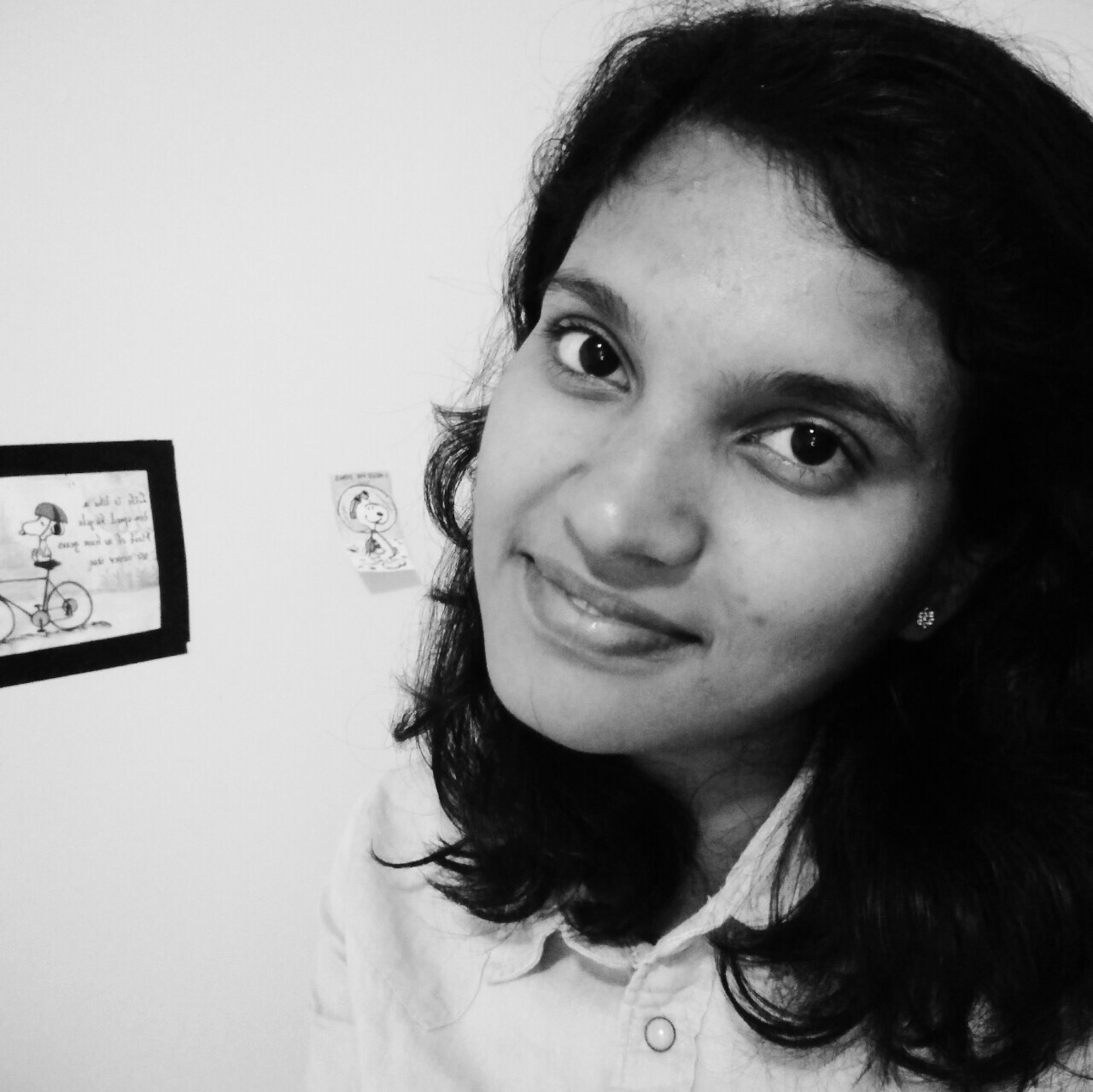 Dhanashree Selvan
Dhanashree joined as a graduate student in fall 2017 and is really excited to handle the first project in bioelectrochemistry. She previously has worked with nanomaterials.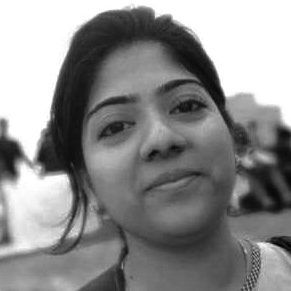 Sreya Malayalam Parambath
Sreya joined Chakraborty lab in fall 2018 to study biochemistry. She previously studied synthesis of metal organic frameworks (MOFs) and its catalytic applications, but is thrilled to explore the new areas of study.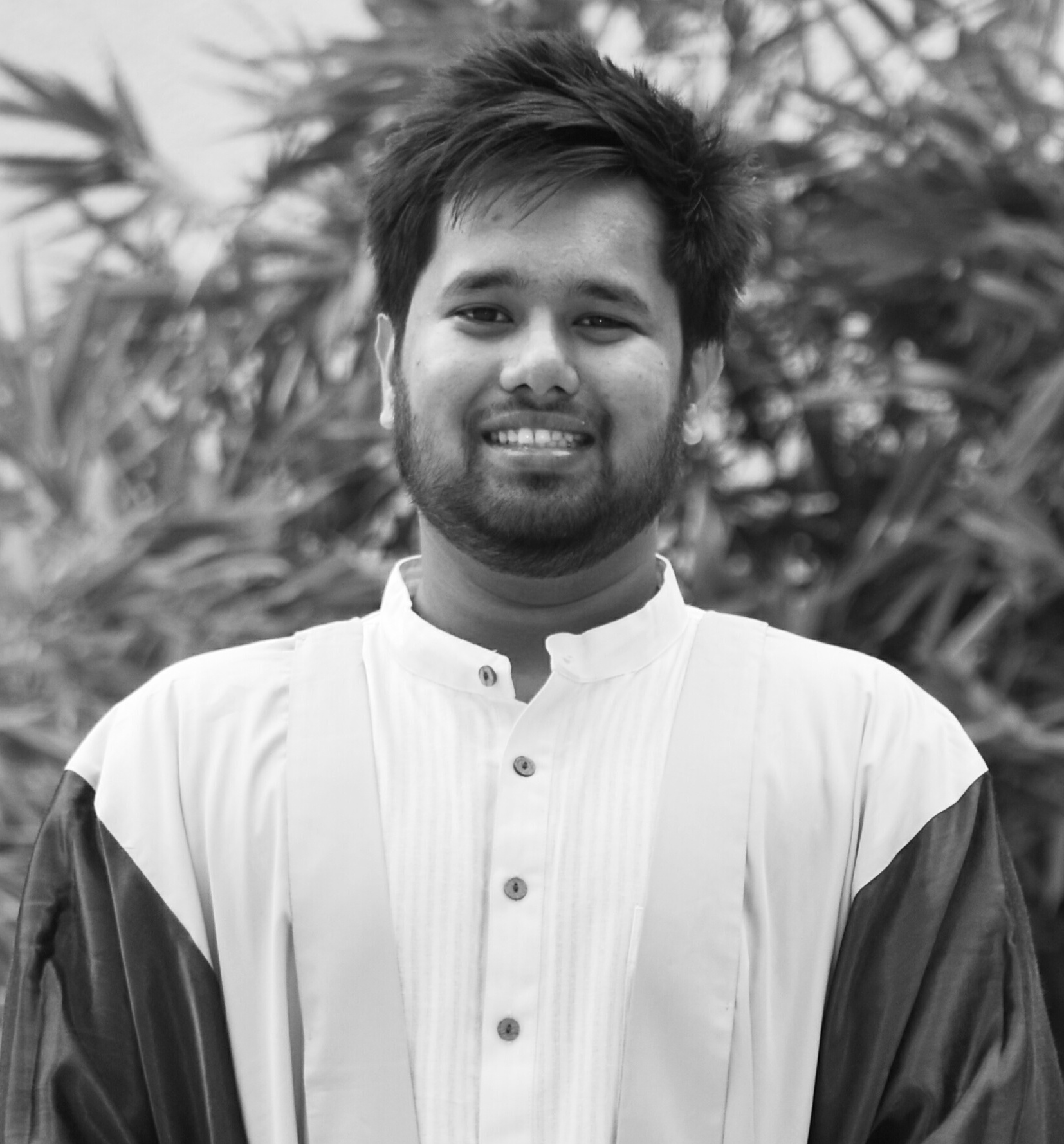 Divyansh Prakash
Divyansh joined Chakraborty lab in fall 2019 to study bioinorganic chemistry. He believes in transformative challenges and interested in alternate energy research. During his masters a IIT Gandhinagar, Divyansh has acquired synthetic skills, and learned electrochemitry-related and spectroscopic technique.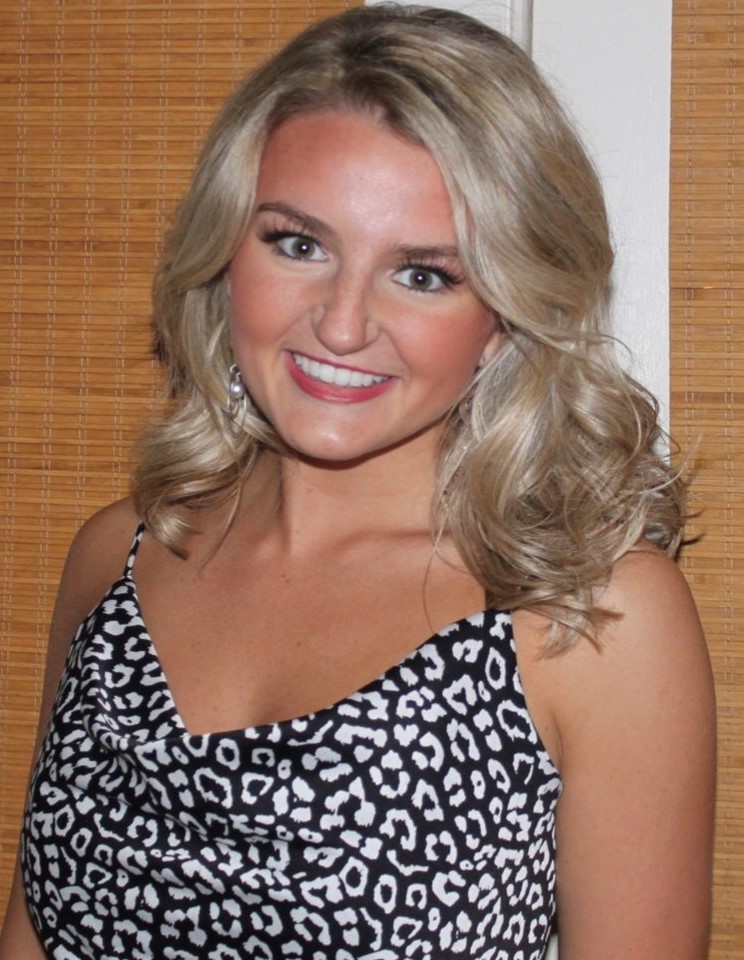 Morgan Murphy
Class of 2022
Morgan is an Ole Miss Rebelette and B.S. Chemistry (emphasis: Biochemistry) student with minors in Mathematics and Spanish. She is excited to continue learning protein electrochemistry with Divyansh.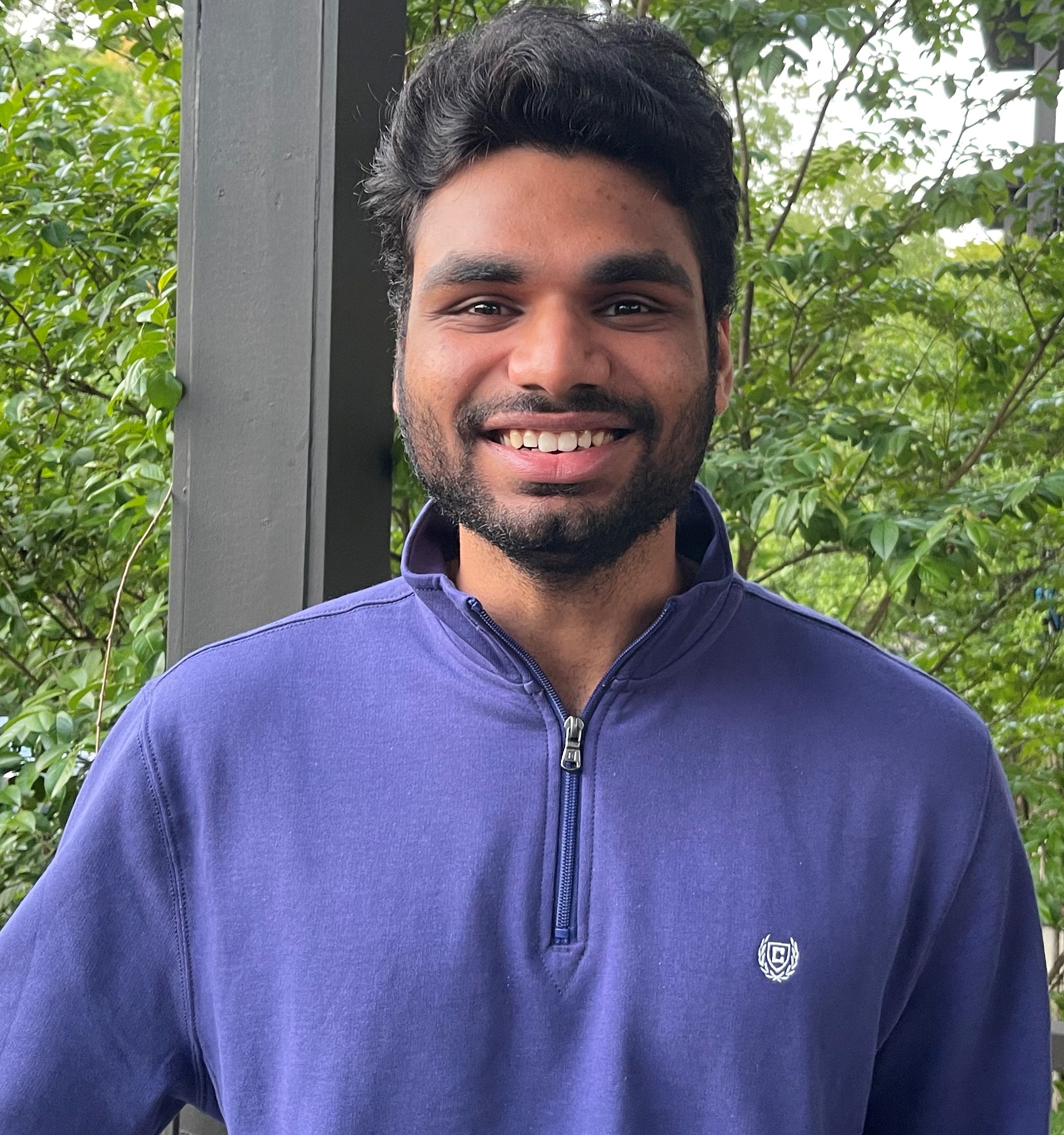 Aditya Surakanti
Class of 2022
Ever since I was young I was passionate to help others. Coming into college, I believed I could do this by studying medicine and became eager to start research. I came across Dr. Chakraborty's lab and have started working with grad students. I look forward to start my honors project in the Fall.
Walker Pedigo
Class of 2022
Walker is a BA Biochemistry major with a minor in Entrepreneurship. He is in the pre-dental track and is excited to develop new skills researching in the Chakraborty group.
Fall 2019:

(from left: Divyansh, Dhanashree, Brooks, Kaylee, Skyler, Palalvi, Parker, Suchitra, Saumen, Sreya, Zahra, Rose)
Spring 2018: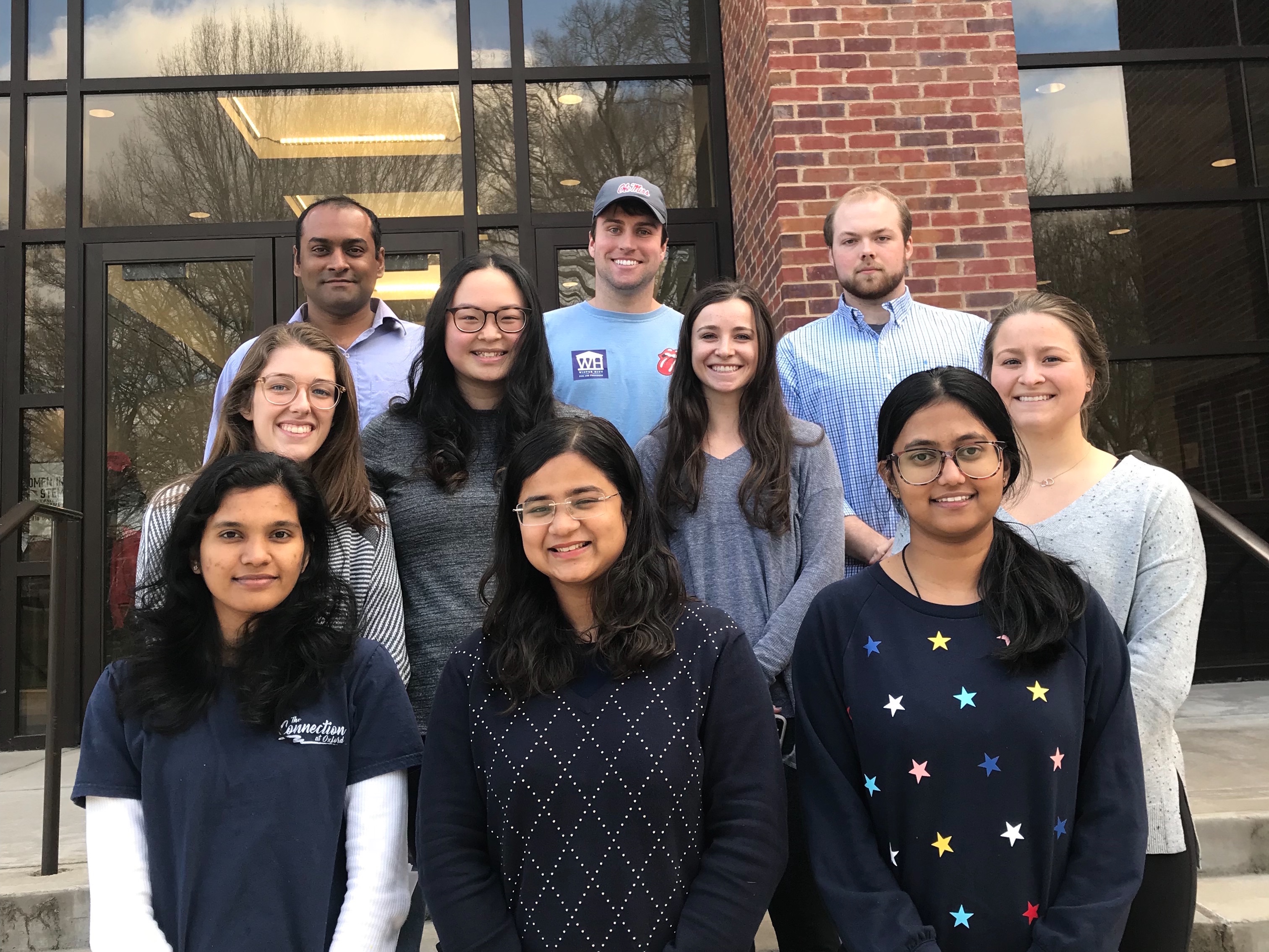 (top, from left: Dr. Chakraborty, Richard Covington, Skyler Crane; middle- Greyson Keel, Leigh Sumner, Emory Wills, Rachel Wilkinson; bottom- Dhanashree Prasad, Suchitra Mitra, Pallavi Prasad; not pictured: Emily Wang)
Fall 2017: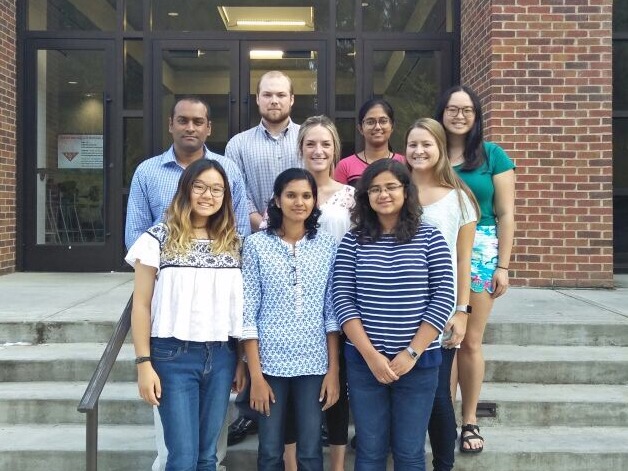 (top, from left: Dr. Chakraborty, Skyler Crane, Lauren Greif, Pallavi Prasad, Rachel Wilkinson, Leigh Sumner; bottom: Emily Wang, Dhanashree Selvan, Suchitra Mitra)
Spring 2017: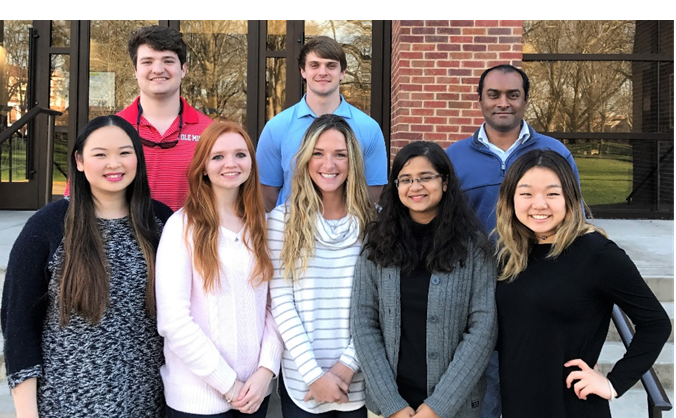 (top, from left: Kirk Laughter, Blake Rueff, Dr. Chakraborty; bottom: Leigh Sumner, Hayley Schrock, Lauren Greif, Suchitra Mitra, Emily Wang)
Fall 2016: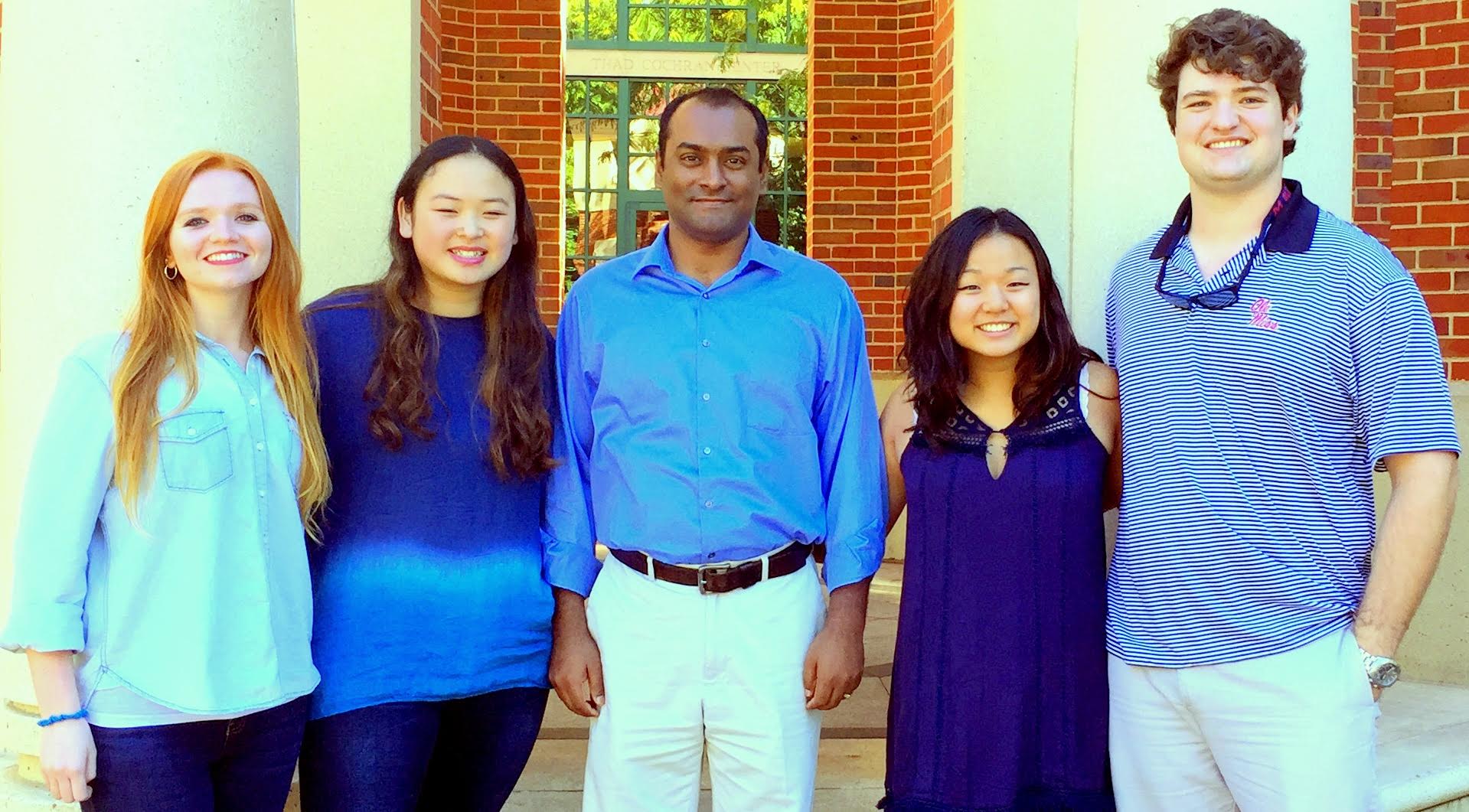 (from left: Hayley Schrock, Leigh Sumner, Dr. Chakraborty, Emily Wang, Kirk Laughter)