Business Applications and ERP Support (BAES)
Purpose
The Business Applications and ERP (Enterprise Resource Planning) Support division focuses on developing, enhancing, and deploying business applications. BAES teams seek to provide a framework for efficient and cost effective business processes.
Business Applications Team
The Business Applications Team focuses on development and support of the university's core business processes within the SAP environment:
ERP Support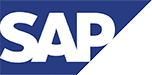 This team provides ERP Support and SAP training to the university user community for all SAP supported programs. ERP Support includes day-to-day coordination, planning, testing, and support of the SAP system in conjunction with the university's core business processes.