Meet your new alumni chapter officers, board members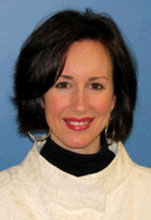 resident: Jillian James Foster (BSPh 02, PharmD 04) of Oxford is director of pharmacy services at Baptist Memorial Hospital-North Mississippi. She is past president of the Mississippi Society of Hospital Pharmacists and is MSHP's membership chair. She is on the executive committee of the Mississippi Pharmacists Association and chairs its education committee. She also is parliamentarian of Phi Lambda Sigma.
A Rotarian, Foster is an Oxford Medical Ministries Clinic volunteer and an officer of the Delta Gamma alumni chapter. Her husband, Doug (JD 02), is an attorney with Harris, Shelton, Hanover, Walsh. They attend North Oxford Baptist Church.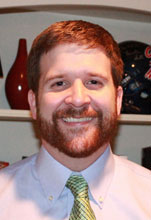 President-elect: J. Todd Dear (BSPh 03, PharmD 05) of Jackson is clinical pharmacy manager at the University of Mississippi Medical Center and serves as an adjunct clinical assistant professor of pharmacy practice with the School of Pharmacy. He completed his pharmacy practice residency at North Mississippi Medical Center in 2006 and is a board-certified pharmacotherapy specialist. He previously served on the pharmacy alumni chapter's board and in numerous leadership roles with MSHP.
Dear and his wife, Carley, attend Grace City Church. Carley, a Mississippi College graduate, works at Hinds Community College in Raymond. The Dears have a son, Jack, who will celebrate his first birthday this coming football season.
New Board Members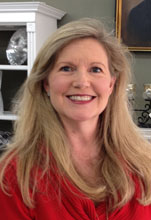 Wendy McKinney (BSPh 86) of Moss Point and her husband, John (BSPh 86), own pharmacies (Burnham Drugs) in Moss Point, Gautier, Vancleave, Escatawpa and Biloxi. They also own Burnham Home Medical Equipment in Moss Point and Lucedale.
A member of MPhA and the Mississippi Independent Pharmacy Association, McKinney served on the board and was vice president of Moss Point Active Citizens. She serves on her local Art for Heart committee, and she and John are co-treasurers of the Resurrection Catholic School's Baseball Booster Club. They attend Dantzler United Methodist Church.
Josette Nelson (BA 93, PharmD 07) of Oxford is the pharmacy director at the Tri-Lakes Medical Center in Batesville. Before joining Tri-Lakes, she was the clinical pharmacy manager at Northwest Mississippi Regional Medical Center in Clarksdale. She also was a medical technologist for 10 years, before returning to Ole Miss to pursue her pharmacy degree.
Nelson is a member of several professional pharmacy organizations (e.g., MSHP, etc.) and the Young Professionals of Panola County. Her husband, Mark (BBA 95, MBA 99) is senior project manager of the Client Services Group of FNC Inc., headquartered in Oxford. Both are avid Ole Miss sports fans.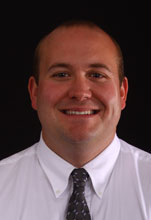 Jonathan Pharr (BSPh 02, PharmD 04) of Saltillo is board-certified in nuclear pharmacy and works at Cardinal Health's Tupelo location, which provides radio-pharmaceuticals to hospitals and clinics in the north half of Mississippi and northwest portion of Alabama. At Cardinal Health, Pharr has four titles: pharmacy manager, Mississippi Board of Pharmacy liaison, sales consultant and CE Solutions speaker.
He and his wife, Kim, have two boys: Tristan, 6, and Isaac, 4. An avid cyclist, Pharr raises funds for cancer research by participating in rides across the country. A former youth minister, he also coaches several Little League teams in Saltillo (baseball, basketball, football, soccer, etc.). He and his family attend Mayfield Church of Christ.